One Pro
Infinite. Flexible. Reliable.
The iFactory3D printer One Pro revolutionizes additive manufacturing via 3D belt printing – from the individual small series to endless printing in industrial standards.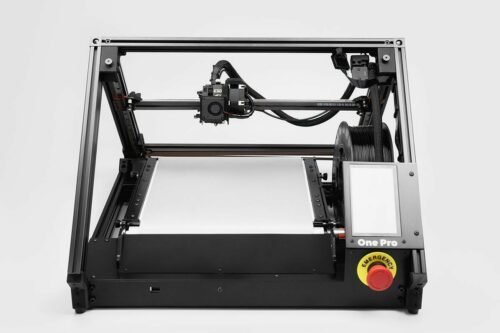 The 45° angled print head, combined with the conveyor belt as one of the print axes, allows complex objects to be printed in series, in infinite length, or a mixture of both.
With the One Pro 3D Printer, your printed parts can have bionic features, be reinforced with resin, foam and fiber, and have optimized topology. That's because our innovation-friendly One Pro 3D printer can print infinitely long hollow parts without support structures.
By choosing the Fused Filament Fabrication (FFF) for our One Pro 3D printer, it offers the widest variety of flexible applications. SMEs now have a cost-effective and fast way to produce elaborate and long items directly for their customers. But the One Pro also offers professional production readiness for durable and reliable serial production in consistent quality of your serial products.
Leave your competition behind with unbeatable per-unit manufacturing costs and products you can print flexibly, in high quality and in any quantity with the One Pro.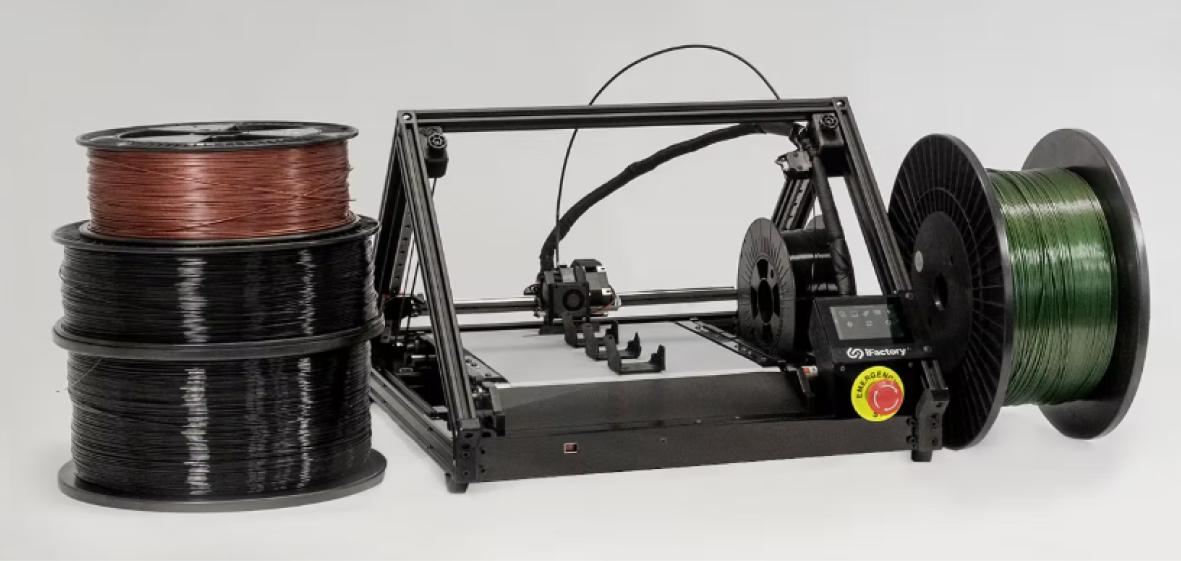 One Pro, the world's most advanced
3D Belt Printer
Big Impact.
Small Footprint.
HIWIN linear rails for high precision & a long lifetime
E3D Hemera Direct-Drive is the leading extruder on the market
Custom iFactory3D Volcano Nozzle for high precision & speed
DUET mainboard for power & reliability
Repetier OS is easy to use & wide range of features
Contact us for advice on the benefits and your options with the One Pro!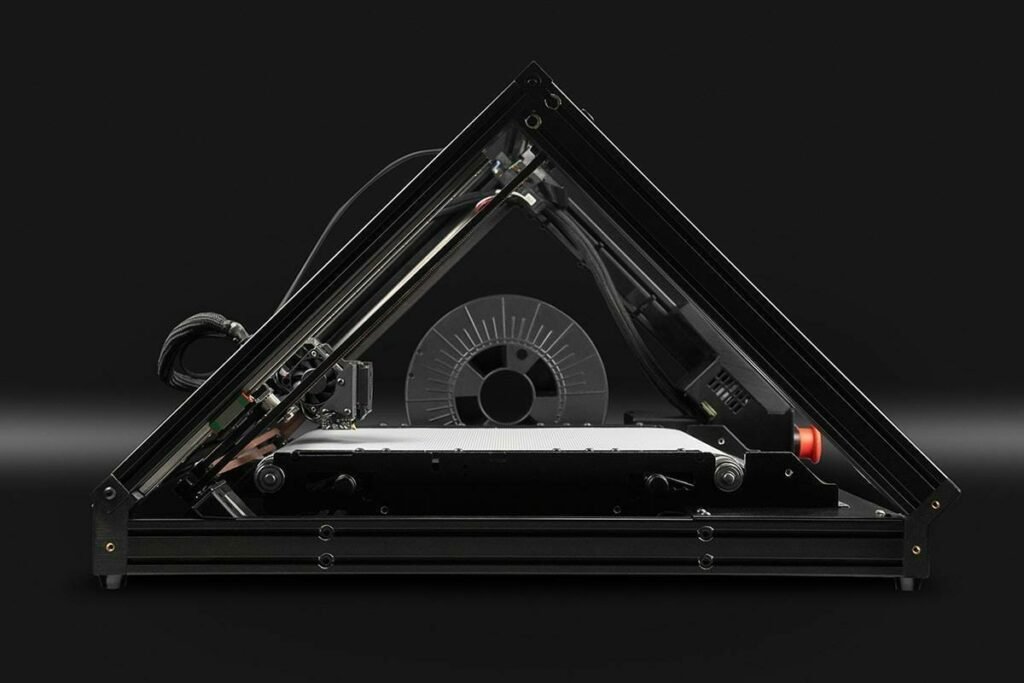 Features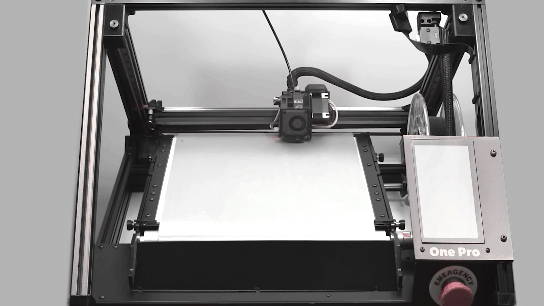 Big impact. Small footprint.
Large print volume in a compact design

Supports up to 2.5kg spools with an integrated spool holder
Stepper motors on the back for a tidy appearance without disconnected cables
Printing of special materials possible through the coming enclosure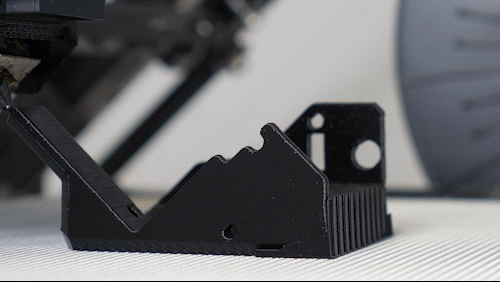 Excellent print quality
CoreXY-System

Precise movement without distortion
GT2 belts can be individually tensioned for better printing results
Hard Y-stop to avoid nozzle crashes and protect the conveyor belt
Laser-cut aluminum parts for precision and consistent printing results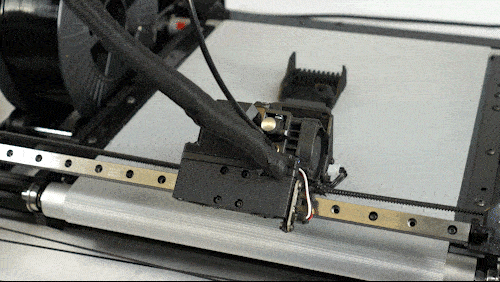 Simple change
Quick change of the conveyor belt due to removable precision rollers
Tool-free, uniform clamping system over the entire conveyor belt
Easy calibration with only four screws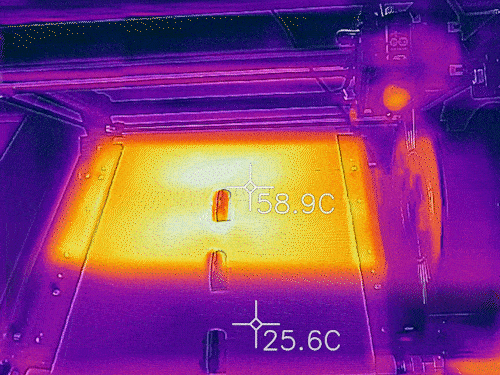 Advanced functions
Floating build plate with a hot and cold zone to avoid deformation in long parts, covered by a borosilicate glass plate for perfect flatness.
A stepper motor with a gear ratio of 27:1 drives the front roller, eliminating the need for a GT2 belt that would sag, skip or need retensioning.
Construction volume
unlimited (L) x 280 (W) x 170 (H) [mm].
(unlimited (L) x 11 (W) x 6.6 (H) [inches])
Power consumption
AC 110-240V/ 50-60Hz 5A
Outer dimensions
620 (L) x 540 (W) x 380 (H) [mm]
(24.4 (L) x 21.3 (W) x 15 (H) [inches])
Output power (power supply)
DC 24V/14.6A
Printing technology
Fused Filament Fabrication (FFF)
Weight
18 kg (39.7 lbs)
One Pro Software
Quality
Repetier OS is user-friendly with a wide range of functions
Print queue for fully automatic printing of multiple parts
Special functions for belt printers, such as baby steps for the Y-axis, cleaning and calibration of the conveyor belt and auto leveling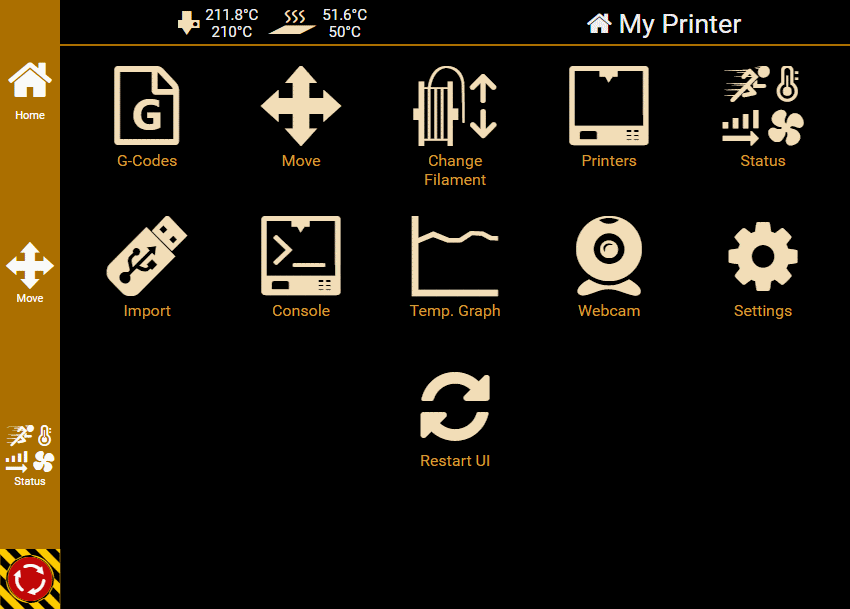 Security
Complete offline use possible
Works with: Windows, Linux and Mac operating systems
Camera for remote monitoring of the printer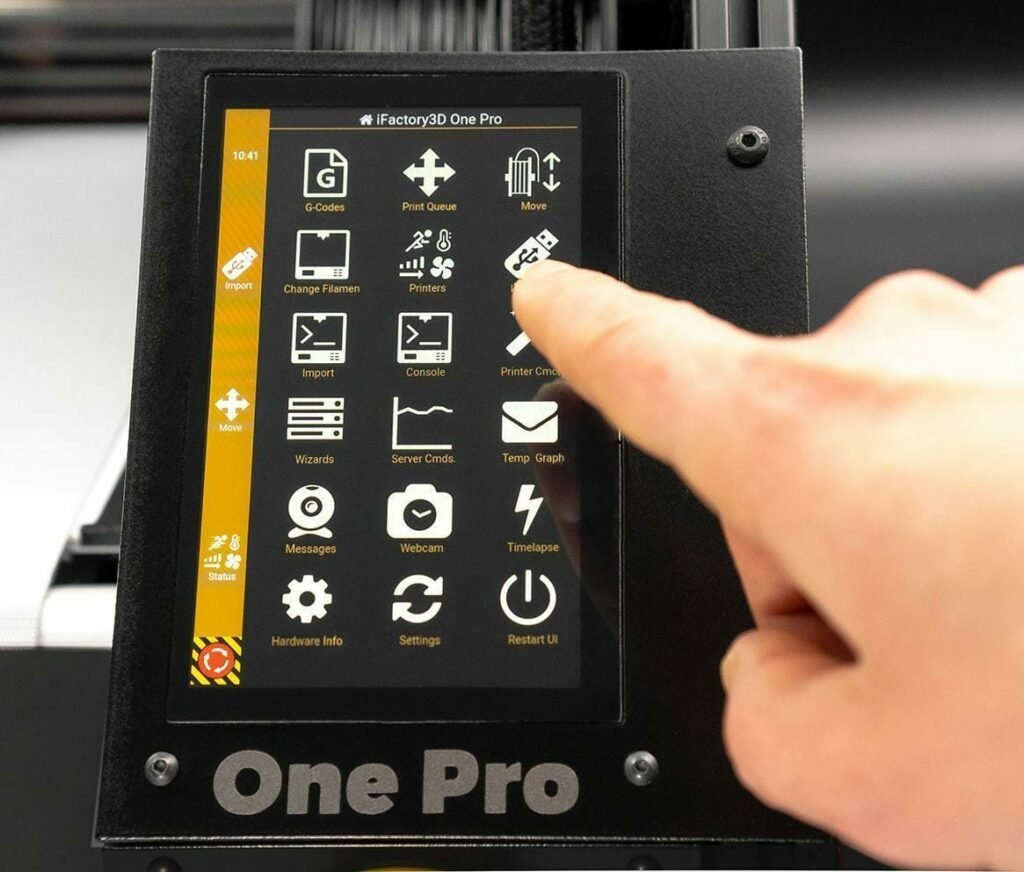 Functionality
Capacitive touchscreen with customizable interface and fast response time
Time-lapse videos with automatic image storage at predefined time intervals to document your print jobs