German startup iFactory3D has raised just over one million euros in investment for its One Pro 3D conveyor belt printer on the Companisto investment platform. The company's vision convinced more than 600 individual investors and business angels.
Simple and economical solution for small-batch production
The One Pro 3D conveyor belt printer from iFactory3D is aimed at SMEs and small businesses, or those who want to become one, for a price of around €4,000 (as of September 2022). Across industries, from automotive to mechanical and medical engineering to tooling, companies have purchased a 3D belt printer from iFactory3D. They can use the device to quickly and independently close supply bottlenecks of important components and accessories of any length, without additional manpower. The costs for small batch production are significantly lower than for injection molding, since the printer does not incur any tooling and setup costs and can directly implement individual 3D models in the classic AM manner.
Differentiation from competitors
iFactory3D situates its business in the B2B sector. Customers receive an innovative production machine that meets industrial standards with a printer made of high-quality components sourced almost exclusively from European manufacturers. In contrast to cheap Chinese competitors, iFactory3D focuses on durability, reliable camera monitoring, multilingual experienced customer support and customized solutions thanks to its in-house R&D department. In addition, iFactory3D offers service contracts for maintenance and consulting services for material, applications and product training.
Currently, they are also working on a rental model for temporary limited projects, providing companies with access to multiple 3D belt printers. With a subsequent purchase option, iFactory3D sees an advantage for ambitious startups with low liquidity, which can integrate the One Pro into their business model in the long term if their idea succeeds.
Story behind One Pro
The idea to start a 3D printer company was sparked by Martin Huber, an industrial chemist, when he needed several custom parts for a project. Most of the parts' dimensions far exceeded conventional printers' capacities. Conversely, the machines that could have handled the production of these items were far beyond the budget. Martin concluded that there had to be a simpler and cheaper way. Thus the first forerunner of the One Pro was born. To develop and market the 3D belt printer, Martin founded the company iFactory3D together with entrepreneur Artur Steffen in July 2020.
CEO and co-founder Artur Steffen says:
"Additive manufacturing is the future – agile, sustainable, driving innovation. And 3D belt printing is putting the crown on this revolution: with the smallest possible footprint – literally and figuratively – the greatest possible flexibility."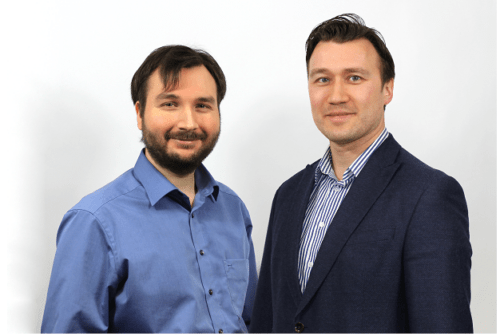 More innovation with 3D belt technology
The CEO sees the One Pro not only as a reliable machine that gives customers in a wide range of industries agility and quickly brings significant savings in manufacturing costs. More, the product, which has taken a total of 4 years to develop to date, is the manifestation of potential:
"We see ourselves as an enabler: our innovation is just one step for so many more ideas that can be implemented with the One Pro. How often do great visions fail on the desk because the hurdles to implementation seem impassable? We provide the tools to push boundaries – in your mind and in practice. When you know that with this device, you gain the freedom to implement virtually anything you want directly and independently, the next steps seem immediately easier. So you're not buying a 3D printer; you're buying infinite possibilities."

Boundaries are there to overcome
Thus, it can be stated that the many individual investors and business angels have supposedly only decided on one business idea, that of iFactory3D, but rather support countless ideas and people with their investment. With the money received, necessary components were purchased in stock to ensure the production of the 3D belt printers. Likewise, parts of the sum go into press work and marketing to further increase the German 3D technology company's popularity. In addition, parts of the investment will also flow into research and development so that 3D belt printers can soon be used for other materials and technologies. Because one thing is certain at iFactory3D: boundaries are there to be overcome.